Drinks for Grown Ups
Most of the drinks we're talking about are for grown ups. But these are extra grown up. A whole other level of delicious sophistication. Maybe.
The problem with so many soft drinks is that they are essentially sweet and fruity. They might do for replacing a cocktail but it's more difficult to replace things that are resolutely unsweet.
Sanbitters is, as the name implies, bitter. Don't be fooled by the bright cherryade  the dominant flavour is of bitter citrus and herbs. It's a bit like Campari. It's very slightly sparkling and comes in tiny 100ml glass bottles. Like a little digestive shot. The finish is just sweet enough to keep you sipping. If you like an aperol spritz (guilty) this is definitely the drink for you. Likewise if you're bored of sugary sodas and interested in something with more bite (can I make a halloween pun)
Available from Amazon, online here, around £8.99 for 10 bottles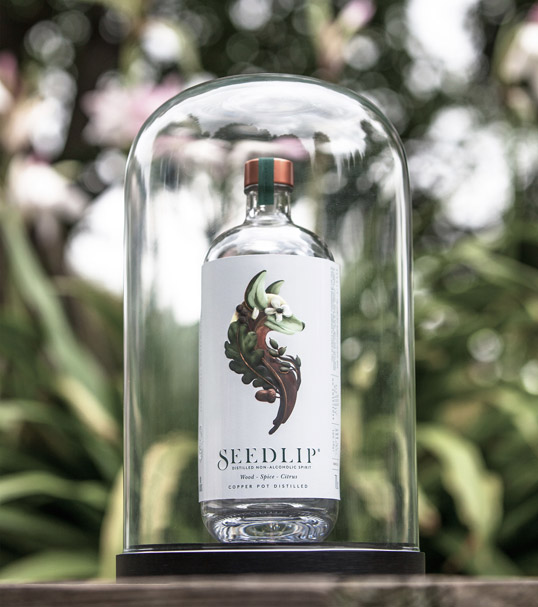 Seedlip is a spirit without the alcohol. I know it doesn't seem like that makes much sense but that is the general idea. It's the brainchild of founder Ben (last name) got the idea from the 1651 book 'The Art of Distillation' by John French. Distillation was originally used for making medicines, some of them were alcoholic formulations but plenty weren't. Seedlip is distilled from six botanicals: oak bark, cardamon, Cascarilla bark, lemon peel, grapefruit peel, and pimento berries blended together without alcohol or sugar.
The flavour is a balance of smoke, spice and citrus. Because there are no added sugars a 50ml measure contains just 0.2 calories.
Available from Selfridges £16 fro 700ml clove club
Fantastical Botanicals make organic and natural soft drink syrups and botanical shots. Yes, shots! In some ways the idea is quite similar to Seedlip. (update and finish after Christmas party when I know more.)
The only place you can get them at the moment is in Redemption Bar (see Laura here popping on for a shot). But with Uplifting Elixir, Love Potion and a few others to choose from it could add a 'treat' to your night.
They taste herby and not too sweet. You feel the kick from uplifting in about 10 minutes – we have yet to test the Love Potion!